Keys to Freedom, CD Series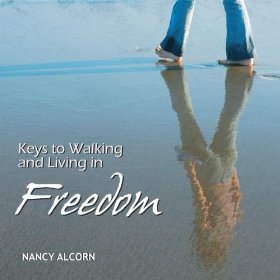 Many people are seeking freedom from the issues they struggle with over and over again. The truth is that you can live and walk in freedom for the rest of your life, no matter what you have been through or what issues you have faced in your past. In this life-changing series, Nancy shares in a very practical way how to apply Biblical principles of truth to your life that will enable and empower you to walk in continual freedom. Discover in this four-part series that you can live the full life that is yours in Christ. You will hear how to experience the last freedom that is often eluded. Don't miss out on these messages – you will never be the same!
Return Policy
Mercy Canada would like to ensure that you are completely satisfied with your purchases. If you are dissatisfied with your purchase for any reason, please contact ask@mercycanada.ca or call 604-535-1983 within 14 days of receiving the product to resolve problems or arrange your return and refund. Please keep in mind the following policies:
Refunds will be processed as soon as products are received in good condition by Mercy Canada.
Purchases of event tickets will be refunded up to and including the published date for allowing refunds.
All event tickets are transferable. Please contact ask@mercycanada.ca to transfer event tickets to another user.
Mercy Canada is unable to provide refunds for downloaded resources or the cost of shipping products.
All proceeds from the sale of resources and products go towards the operating costs of Mercy Canada.