Mercy Canada is committed to being an effective and well-respected global organization dedicated to transforming lives of generations searching for truth and wholeness.
Please click a button below to learn more about Mercy Canada's governance, leadership, and beliefs.
Mercy Multiplied International was established by Nancy Alcorn in 1983. Nancy spent 8 years working for the government in Tennessee – 5 years at a correctional facility and 3 years investigating child abuse cases. She saw many of the young women pass 18 and end up in the prison system because they never received the help they needed.
As a result of this work, she realized the inadequacy of these programs and was determined to establish a program that would transform lives. Nancy believes that if we provide places at no charge where young women can come and receive a new life through Jesus Christ, as well as professional training in other areas, their lives will never be the same.
As the visionary leader of Mercy Multiplied International, Nancy continues to provide Mercy homes and outreach programs globally with all the passion and insight that comes with over 30 years of envisioning, developing, implementing, and operating Mercy Multiplied homes. Under her leadership, Mercy Multiplied International now operates homes in the United States, Canada, and the United Kingdom.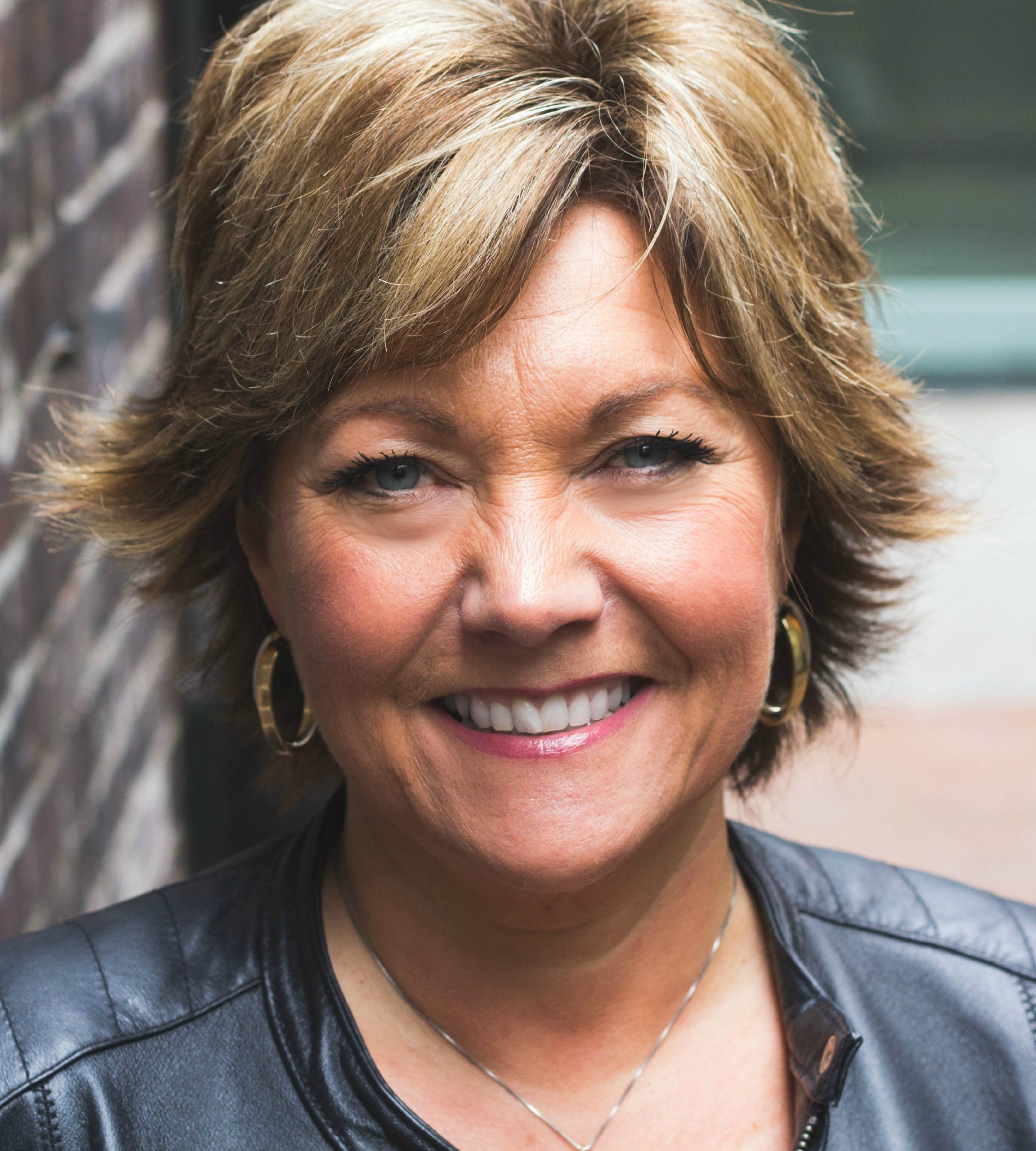 Nicola Bartel
Executive Director
Nicola Bartel has been in active ministry to hurting young women since 1996. She first served on staff at a home for pregnant teens and young adult women, then managed, developed, and implemented a program for adults living with the effects of fetal alcohol spectrum disorder. As the Executive Director of Mercy Canada, she oversees and provides direction for all aspects of the ministry, including programs, staffing, community relations, and finances.
Nicola is an instinctive and caring leader whose passion for ministry to young women was cultivated at a young age, when she began working with youth through her church. She is a lifelong learner with a variety of counselling and care designations.
David Styles
Board Chair
David spent many years in Senior Management Roles with multi-national businesses and the past 15 years with an International Christian Charity as both the International Executive Director and the Executive Director/CEO of the Canadian office. David has sat on numerous boards over the years and, along with Mercy Canada, serves as a Board of Director for Coastal Church.
Trevor Brown
Board Vice-Chair
Trevor Brown is a businessman, with over 20 years of experience working in the crane industry for his family company. He is privileged to have the opportunity to serve on the Mercy Canada board.
Yvonne Hogenes
Treasurer
Yvonne Hogenes is a businesswomen and entrepreneur who established Malary's Fashion Network, a leading retailer in the Cloverdale community, over 25 years ago. Yvonne has received several awards over the years including the Ruby Award from Soroptimist International in 2018 for 20+ years of outstanding constitutions to women of all ages in her community.
Today, Yvonne is honored to serve as a board member for Mercy Canada offering her contribution in being part of restoring hope and transforming lives on behalf of Christ.
Lindsay Willis
Board Member
Lindsay Willis is a successful market research consultant, advising her clients on design, development, and positioning of products. Lindsay also serves as director of leadership development at River Valley Church.
Debbie Tonn
Board Member
Debbie Tonn serves as the women's pastor of Christian Life Assembly. She has been actively involved in donor development, strategic planning, and event management for over 15 years working for organizations such as the African Children's Choir, Canuck Place Children's Hospice, and the British Columbia Pentecostal Assemblies of Canada. She is honoured to have the opportunity to serve on the Mercy Canada board.
Tomana McTaggart
Board Member
Tomana McTaggart is an ordained minister and pastors alongside her husband at Southgate Church, which they planted in 1996. Tomana's passion is to love Jesus, enjoy people, and walk with great faith in what God can do. She has been honoured to speak across North America and abroad. In her spare time, Tomana loves to laugh very loudly, eat good food, and brag unashamedly about her 3 very gifted and musically talented children, their spouses, and her 7 grandchildren.
I. The Scriptures
We believe that the Holy Bible was written by divine inspiration, and that it is a record of God's revelation of Himself to man. It is a book of divine instruction. (2 Timothy 3:16-17, John 1:1-14)
II. God
We believe there is only one living and true God, and that the eternal God reveals Himself to us as Father, Son, and Holy Spirit. Each member of the Trinity has distinct personal attributes, but yet still one. (Matthew 28:19-20; Mark 12:28-31)
 God the Father: He is fatherly in His attitude toward all men. He is all powerful, all knowing, omnipresent, omnipotent, and sovereign. (Jeremiah 10:12; Psalm 139: 7-10; Psalm 147:5; Proverbs 15:3; Romans 1:20)
God the Son: Jesus is the eternal Son of God. We believe He was conceived of the Holy Spirit and born of the Virgin Mary. He was crucified, willingly shedding His blood for the redemption of mankind and forgiveness of sins to all who receive the sacrifice. He was crucified, dead, and buried. On the third day He rose from the dead with a glorified body, appeared to His disciples, ascended to heaven, and is now exalted at the right hand of the God where He is the One Mediator, bringing reconciliation between God and man. He will return in power and glory to judge the world and to complete His redemptive mission. He now dwells in all believers as the living and ever present Lord. (Isaiah 7:14; Matthew 3:17; Acts 1:8-11; Romans 8:31-34; 1 Timothy 3:16; 2 Thessalonians 2:1-6; Titus 2:11-14)
God the Holy Spirit: The Holy Spirit is the Spirit of God (the Comforter, the Intercessor, the Strengthener, the Standby, and the Counsellor). He illuminates men to understand truth, and He draws men to the Father. He convicts of sin, of righteousness, and of judgment. He enlightens and empowers the believer and the church in worship, evangelism, and service. (John 16:7-8; 1 Corinthians 12:13; Galatians 5:16-17; Romans 8:5-13)
III. Man
We believe man was created in the image of God by a special act of God Himself. Man was created free of sin and innocent, but with a free choice. By man's choice, sin entered the human race. Thus, the fall came by choosing to follow Satan and his temptation. Redemption comes through receiving Christ as a free gift and believing in the heart that He died for sins through the shedding of His own blood, and receiving and accepting the free gift of salvation offered to "whosoever will." (Genesis 1:26; Galatians 3:17-24; Romans 5:6-10; 1 Thessalonians 5:9-10)
IV. Salvation
We believe in the new birth as a work of God's grace whereby believers become new creatures in Christ Jesus. It is a change of heart wrought by the Holy Spirit through conviction of sin, to which the sinner responds in repentance toward God and faith in the Lord Jesus Christ. (Matthew 16: 24-26; John 3:16-18; Romans 10:9-13)
V. The Church
The Church universal is the Body of Christ, and it consists of all true believers who are associated by their covenant in the faith and fellowship of the gospel. The various local churches are smaller entities of the universal body of true believers. The Church operates under the Lordship of Jesus Christ, and He raises up pastors and deacons as leaders. The pastors are the shepherds of the individual flocks. (Ephesians 1:18-23; Ephesians 4:4-13)
VI. Baptism
We believe in following the example of Christ in water baptism. It is an act of obedience symbolizing the believer's faith in a crucified, buried, and risen Saviour, and the believer's death to sin, burial of the old life, and a resurrection to walk in the newness of life in Christ Jesus. (Matthew 28:16-20; Mark 1:4-11)
VII. The Lord's Supper
We believe in the Lord's Supper as a symbolic act of obedience whereby members of the church remember the death of Christ by partaking of bread and fruit of the vine. (Matthew 26:26-28; 1 Corinthians 11: 23-26)
VIII. Tithing
We believe that believers should give a tithe, or a tenth, of their total income to the local church in which they are a part. (Malachi 3:8-10)
Mercy Canada is a registered Canadian charity (CRA #872742309RR0001) that operates under the highest standards of financial accountability.
All donations will be used for the board-approved projects and programs for which they are given. Should contributions exceed requirements for completion or the project be terminated, funds will be redirected where most needed within Mercy Canada as approved by the board.
Mercy Canada is a certified member of the Canadian Council of Christian Charities (CCCC).
** Donor Advised Funds: Because Mercy Canada does not routinely apply for grants, the majority of gifts from foundations are initiated by private individuals who support the ministry and have chosen to give through a donor advised fund or family foundation.
***For a complete financial report, send your request to ask@mercycanada.ca.